Regular price
Sale price
$50
Unit price
per
Sale
Sold out
Beef Tenderlion
Canola Oil
Mushroom Duxelles
Dijon Mustard
Flour
Milk
Eggs
Truffle Jus
Button Mushrooms
Puff Pastry
Chies
Truffle Salt Packet
From the chef

Chefs Jason and Tyler here! This year, we are taking Wellington to a whole new level! Join us for the ultimate holiday dinner experience. It's like a flavor explosion wrapped in deliciousness! No need for a fancy chef hat—just bring your enthusiasm and get ready to amaze your friends with this culinary masterpiece.
What to expect

In this cooking class, Chefs Tyler and Jason will show you how to make the perfect Beef Wellington.
Beverage Pairing: We recommend pairing with a rich aged Napa Valley Cabernet Sauvignon
When will it arrive?

Your kit ships the week of the class and it'll arrive within three days before the class date.
View full details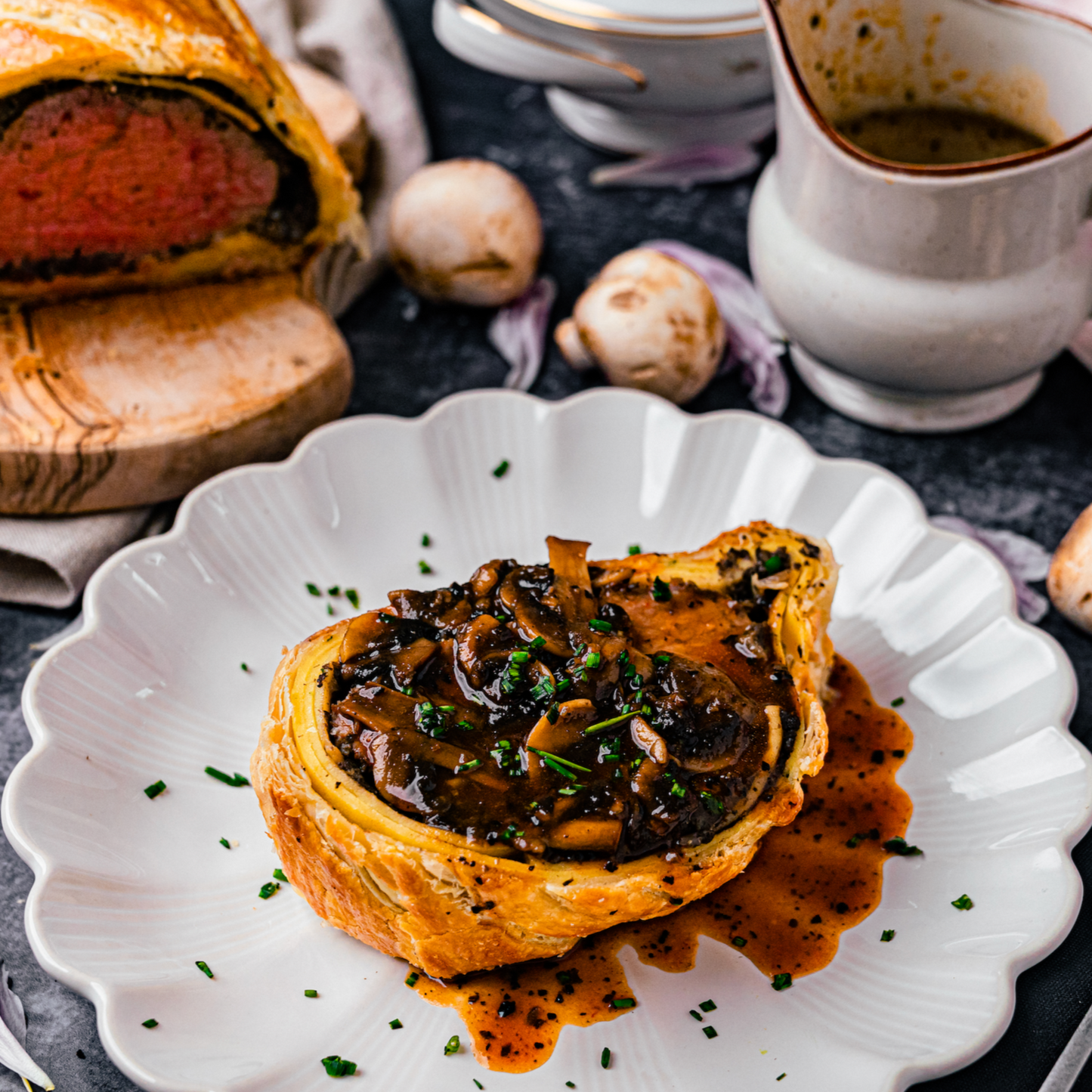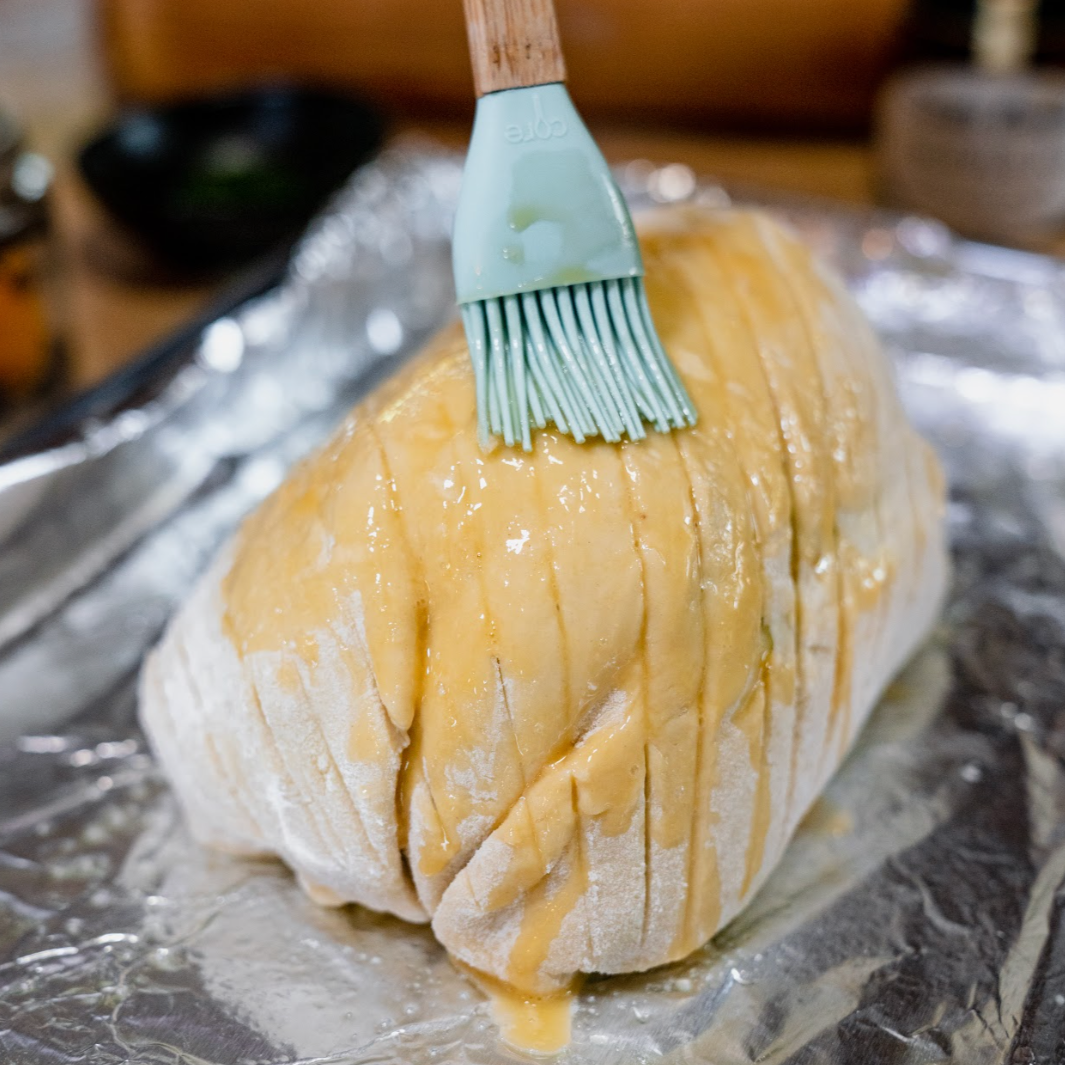 Join Jason and Tyler this December to create a heartwarming holiday classic: Beef Wellington! This iconic dish features layers of succulent beef tenderloin, luscious mushroom duxelles, and delicate crepes, all enveloped in flaky puff pastry. To make it even more irresistible, we'll be topping it off with a luxurious truffle and mushroom jus. Don't miss out on this mouthwatering event!
What you'll learn
Master the art of searing and baking Beef Tenderloin to perfection, transforming it into a mouthwatering Beef Wellington.

Craft the most exquisite crepes, expertly lining your Wellington with these delicate, flavorful layers.

Create a delightful Truffle and Mushroom Jus, the perfect finishing touch to elevate your Beef Wellington to gourmet heights.