Regular price
Sale price
$50
Unit price
per
Sale
Sold out
Butter
Dark Chocolate
Vanilla Extract
Cream of Tartar
Granulated Sugar
Parmesan Cheese
Garlic
All purpose flour
Milk
Truffle Salt Packet
Dikon Mustard
Whole Eggs
White Cheddar
Jar of Truffle Carpaccio
From the chef

Heyooo Chef Jeremy here!! I'm absolutely thrilled to dive into the world of soufflés with you. Brace yourself for crafting the most ethereal, velvety cheese and chocolate soufflés ever
What to expect

In this cooking class you will cook with Chef Jeremy and learn the art of crafting the perfect soufflé.
Beverage Pairing: We recommend a bottle of blancs de blancs or your favorite bubbly wine!
When will it arrive?

Your kit ships the week of the class and it'll arrive within three days before the class date.
View full details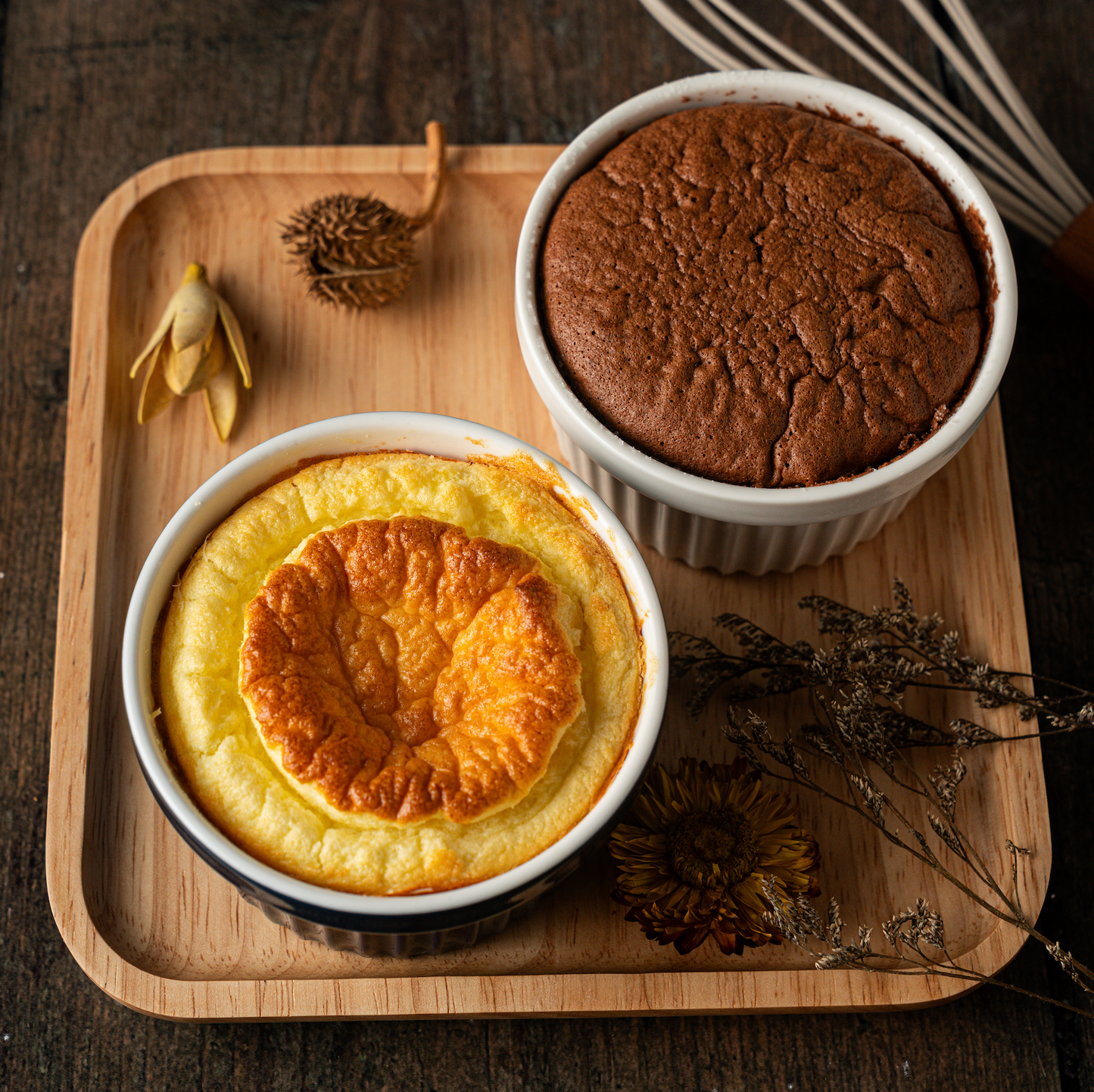 Join Chef Jeremy as he takes you on an enchanting journey into the world of soufflés, where you'll master the delicate craft of crafting ethereal cheese and chocolate soufflés. Soufflés are renowned for their airy elegance and technical finesse, often considered one of the more challenging pastries to conquer. However, with Chef Jeremy's expert guidance, you'll effortlessly acquire the skills, tips, and tricks needed to create these timeless treats! Perfect Pairing: Blancs de blancs or your favorite bubbly wine!!
What you'll learn
Discover the art of creating flawlessly stable meringues

Master the techniques for baking soufflés to achieve the ultimate rise

Acquire the knowledge of serving and savoring soufflés every day