Regular price
Sale price
$98
Unit price
per
Sale
Sold out
From the chef

Chef Tyler here! I'm excited to present our on-demand class featuring Lemon Ricotta Gnocchi! In this session, we'll delve into the art of creating these pillowy, lemon-infused gnocchi from scratch. Learn the secrets behind achieving that perfect lightness and delightful lemony zing in every bite. It's a journey into the world of homemade pasta that'll leave you amazed by how a few simple ingredients can create such culinary magic. Get ready to roll, shape, and savor the deliciousness of this Lemon Ricotta Gnocchi – a perfect blend of freshness and flavor!
What to expect

In this on-demand experience, you will receive

- An Ingredient kit with everything you need to make this dish
- Wine pairing suggestion
- Special access to a master class-style video on cooking this dish from start to finish
- Helpful tips & tricks from the chef
When will it arrive?

Your ingredient kit will arrive 1-3 days after the ship-out date.
View full details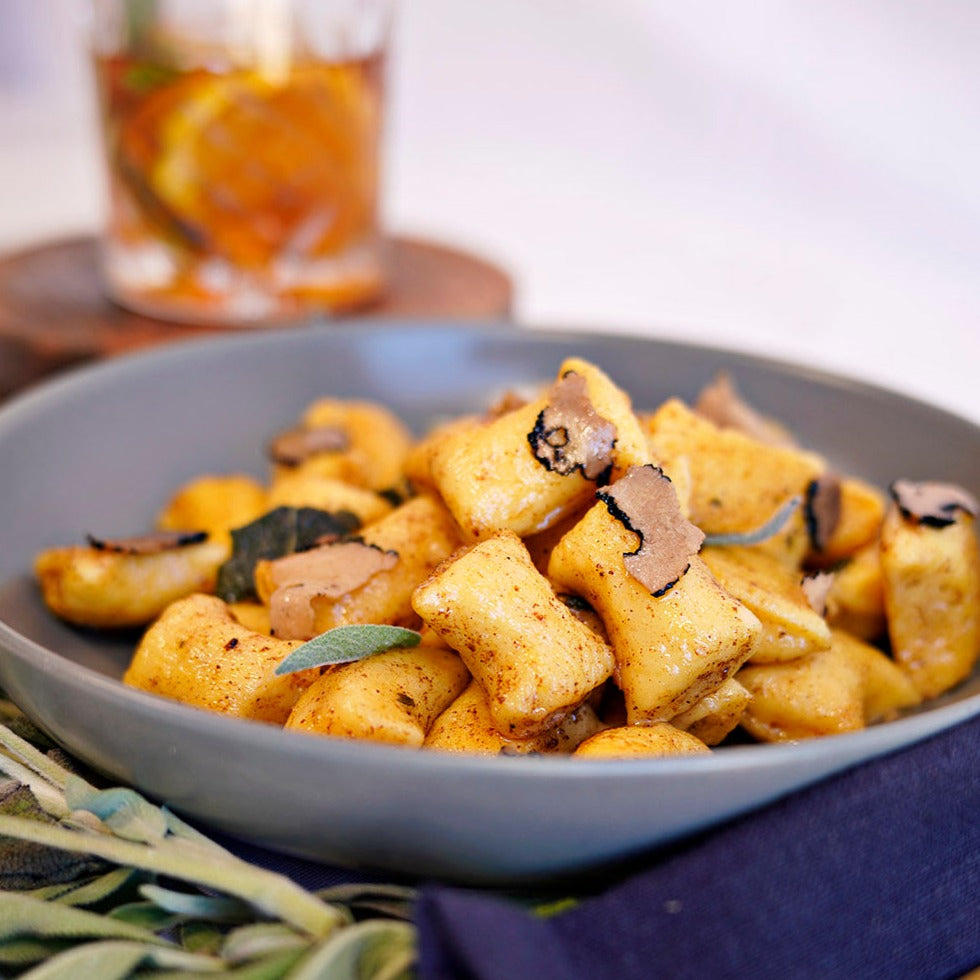 Get ready to savor the perfect harmony of flavors in every bite! This on-demand class is designed to bring a burst of flavor and a touch of gourmet finesse to your pasta-making repertoire. We'll teach you how to make soft, pillowy gnocchi by hand from start to finish, along with a decadent brown butter sauce brought to the next level with Truffle Carpaccio!
What you'll learn
Discover how the addition of zest enhances the overall taste, providing a refreshing and aromatic twist to the traditional gnocchi.

Master the art of making the most delicious brown butter sage sauce.

Learn the art of achieving that ideal consistency that ensures light, pillowy gnocchi.