Regular price
$0
Sale price
$275
Unit price
per
Sale
Sold out
From the chef

Chefs Jason and Tyler here! We can't contain our excitement about the Ultimate Wagyu Beef Tasting we've got in store for you! Get ready to dive into a world of pure beefy bliss with the most incredible Wagyu cuts you've ever tasted. It's like a flavor explosion in every bite, and we're here to make your beef dreams come true. Join us for this unforgettable experience, where we're all about savoring the good things in life!
What to expect

In an order you will receive:

1 16oz NY Strip Steak
2 8oz Flat Iron Steaks
2 8oz Top Sirloin Steaks
2 8oz Filet Mignon Steaks

Please note that your steak will ship out every Wednesday, the estimated time of delivery is within 1-3 days after shipment.
When will it arrive?

Your package will be shipped next Wednesday and are expected to be delivered 1-5 days after the ship out day.
View full details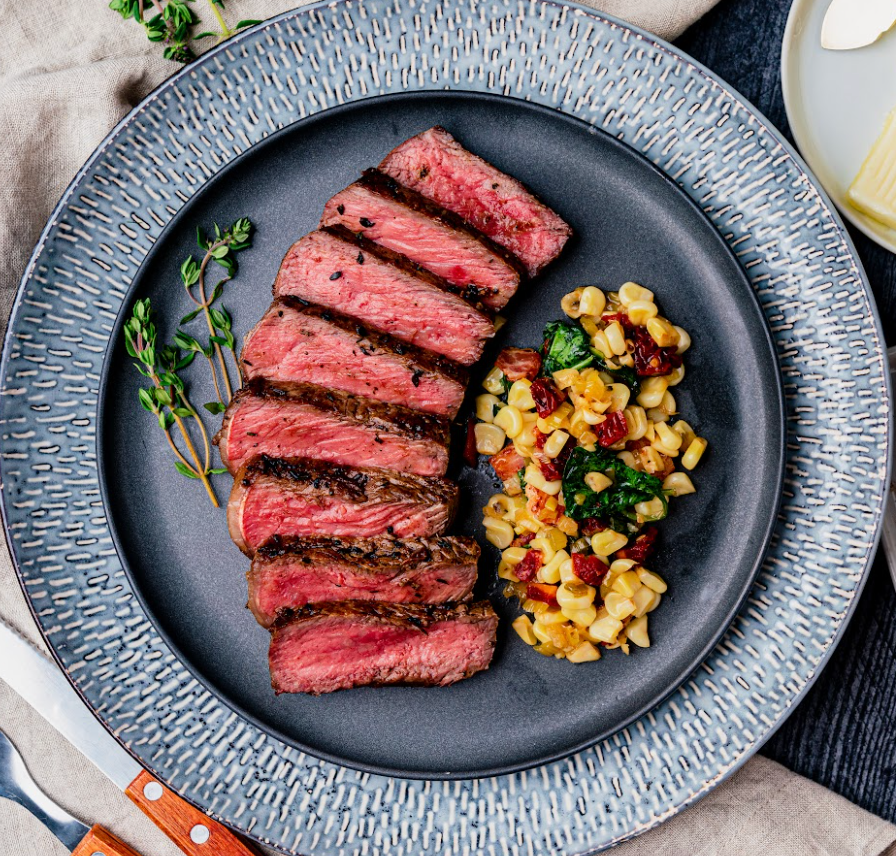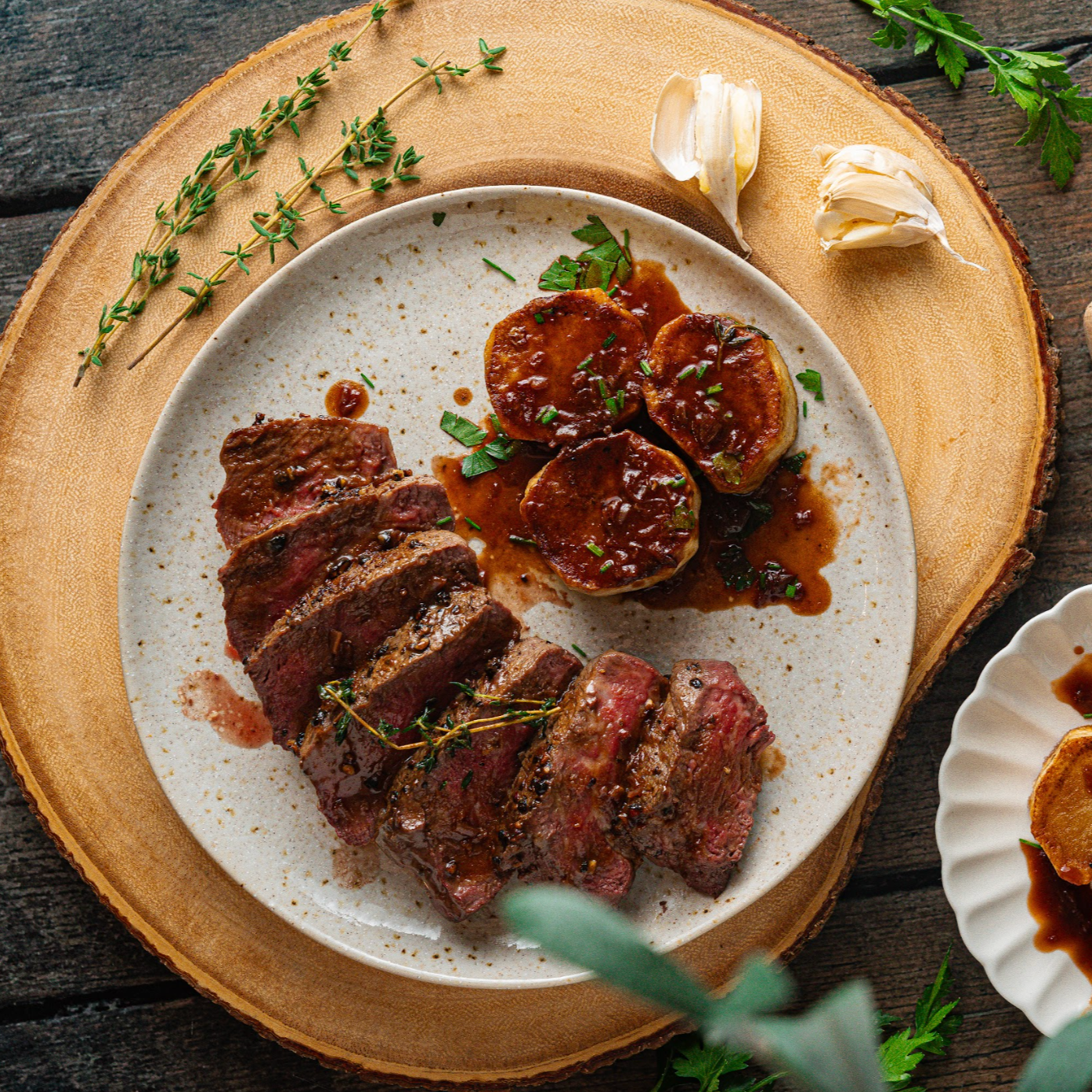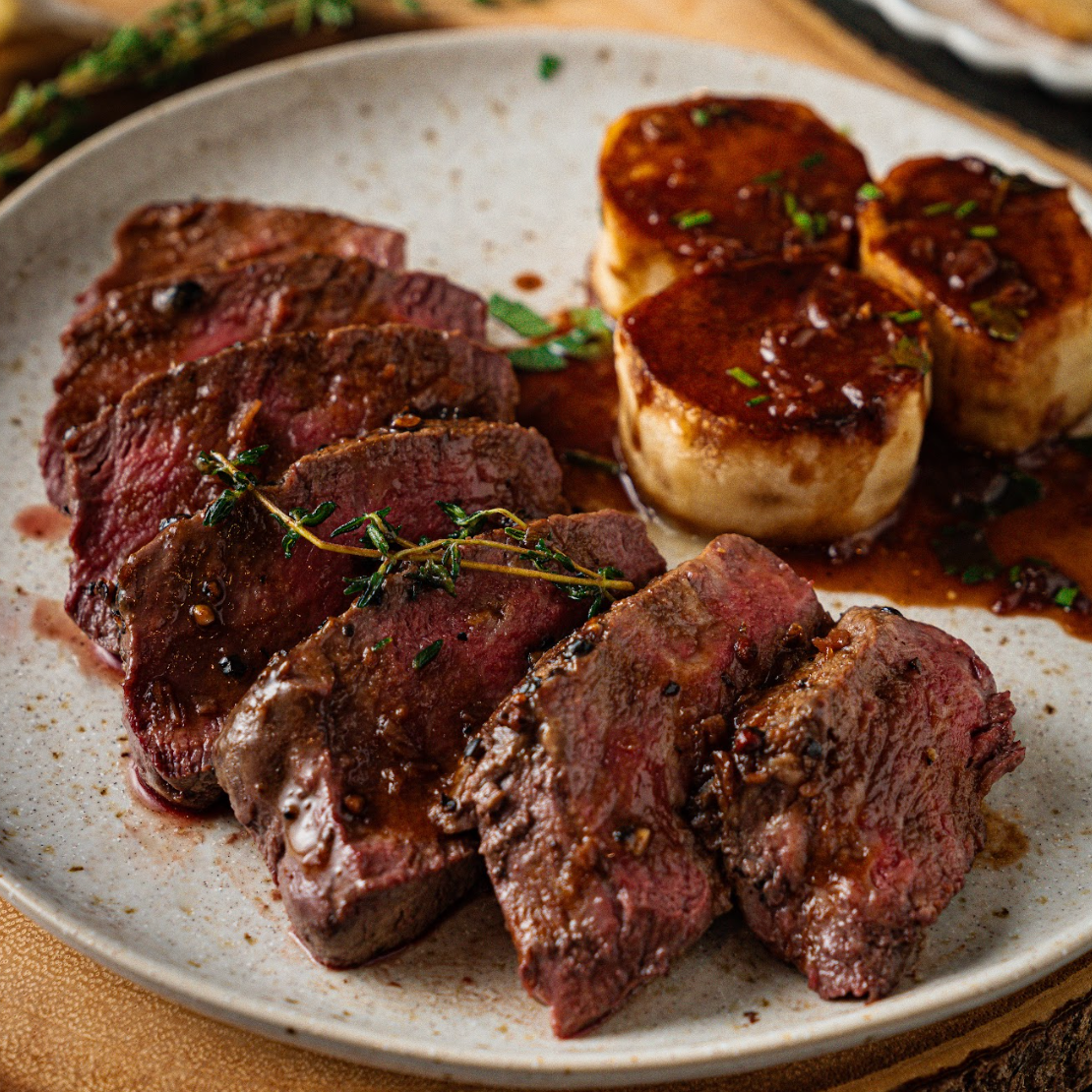 Introducing the Ultimate Wagyu Beef Tasting, a carnivore's dream come true! This extraordinary collection is a culinary journey through the finest American Wagyu beef cuts, each with its own unique personality and flavor profile. This flight includes:

16oz NY Strip Steak: This is the cut for steak enthusiasts who crave bold, marbled perfection. The NY Strip boasts a firm yet tender texture and a rich, beefy flavor. It's a classic that never disappoints.

8oz Flat Iron Steaks: Also known as butler's steak or oyster blade steak, the Flat Iron is all about robust flavor and melt-in-your-mouth tenderness. Versatile and flavorful, it's perfect for grilling, searing, or pan-roasting.

8oz Top Sirloin Steaks: Often referred to as the baseball steak, these Top Sirloin Steaks are like the MVPs of beef. They are rich, marbled, and renowned for their bold, beefy taste. It's the ideal choice for grilling perfection.

8oz Filet Mignon Steaks: Filet Mignon is the crème de la crème of steak cuts. These steaks are incredibly tender, featuring a fine-grained texture and a mild, buttery flavor that will melt in your mouth.

Elevate your dining experience and explore the nuances of American Wagyu beef with this Ultimate Wagyu Beef Flight. It's the perfect opportunity to appreciate the distinctive qualities of each cut, share a sumptuous meal with loved ones, or simply savor a gourmet indulgence.
Other chefs also loved
Regular price

Sale price

From $50

Unit price

per

Regular price

Sale price

From $50

Unit price

per
FAQ
How long are the classes?

Most classes last between 1.5 to 2 hours, but the duration can vary depending on the complexity of the dish and the interaction level.
What if I miss a live class?

Don't worry! All live classes are recorded and can be accessed on-demand at your convenience.
Can I interact with the chefs during live classes?

Yes! Our live classes encourage interaction, and you can ask questions or seek clarification directly from the chefs.
What if I have dietary restrictions or preferences?

Many of our classes offer alternatives to accommodate various dietary needs. Please contact us in advance so we can assist you with suitable modifications.
How can I get support if I have questions or issues?

Our customer support team is here to help! You can reach us via email, chat, or phone as detailed on our Contact Us page.
How long does it take for my package to arrive?

Your package will usually arrive within 1-3 days of your ship by date.
Choosing a selection results in a full page refresh.
Opens in a new window.